Health | Sport | Well-being
Whole Body
Cryotherapy
It takes only 3 minutes of courage to experience days of benefits.
WBC enhances your performance and well-being.
what
is cryotherapy?
Cryotherapy (from the Greek "cryo" meaning
cold and "therapeia" for therapy / cure) has
been known since Hippocrates (400 BC) to treat
swelling and pain.
Today, Whole Body Cryotherapy is used worldwide.
It uses extreme cold temperatures (-85 °C minimum)
to create an anti-inflammatory and pain-killer
effect on the whole body.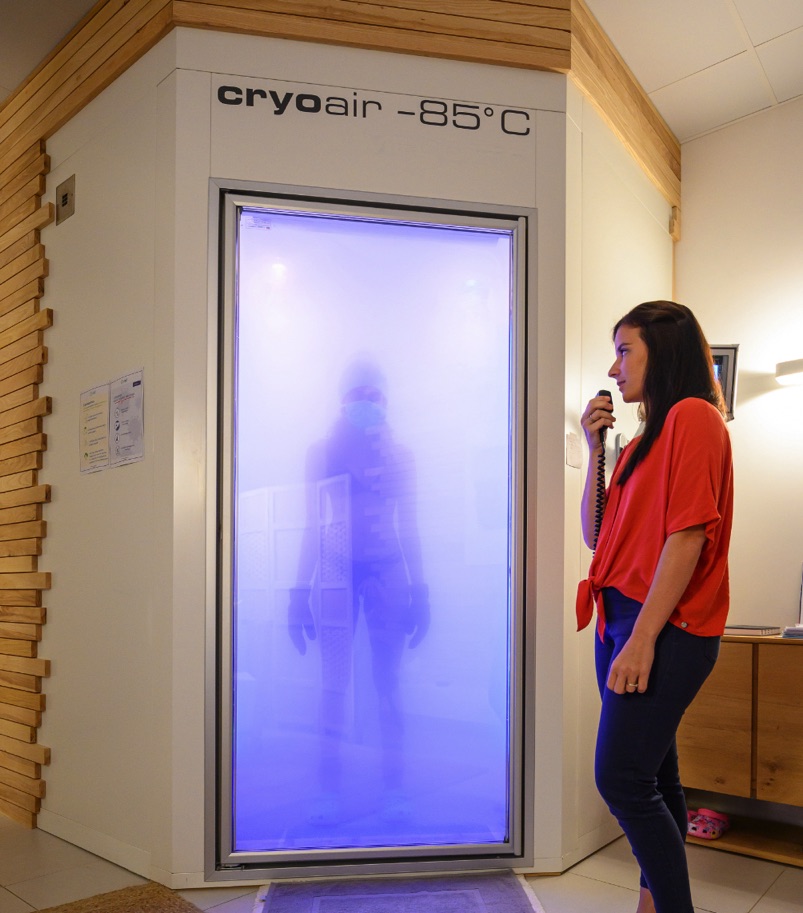 100%
Natural & non invasive
how
can cryotherapy help you?
This 100% natural and non-invasive
treatment is used in three areas:
medical, sports and well-being.
packages
We have designed different
packages to fit your needs. well-being
& beauty
why
people love
cryotherapy?
why
people love
cryotherapy?
"After my cure of 12 sessions, my mood is at the top.
My sleep is deeper and more restful. I felt reboosted after
the treatment, it feels really good! "
Moïra Meo
"After my 13 cryotherapy sessions at The ACT,
I no longer have any joint pain and I no longer need a
massage to relieve my muscles after exercise. The
energy is immediate. "
Ingrid Espitalier Noel

Contact Us
T: (+230) 267 0270
E: info@theact.mu
A: Life I Act, HealthScape, Forbach 31001
Opening Hours:
Monday to Friday: 08h30am - 07h00pm
Saturday: 09h00am - 02h00pm

Contact Us
T: (+230) 267 0270
E: info@theact.mu
A: The ACT, HealthScape Forbach 31001
Opening Hours:
Monday to Friday: 08h30am - 07h00pm
Saturday: 09h00am - 02h00pm